Maxine Bio.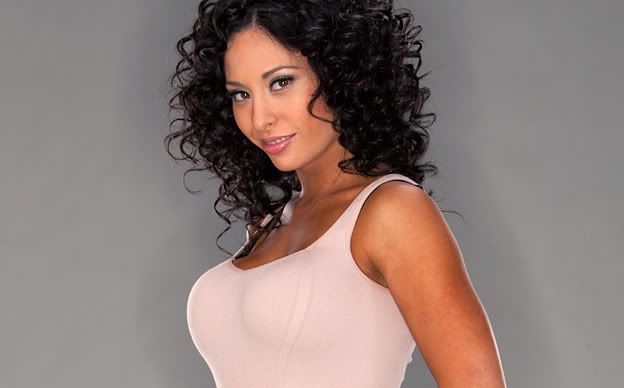 Name:
Maxine
Previous Names:
Karlee (FCW)
The Candy Girl (FCW)
Liviana (FCW)
Maxine (WWE)
Real Name: Karlee Perez
Race: Spanish, Cuban, Italian, Hawaiian, and Chinese
Height: 5 feet 3 inches
From: Tampa, Fla.
Associates: Alicia Fox
WWE Debut: Sept. 7, 2010
Maxine is a no-nonsense NXT Rookie Diva who characterizes herself as confident, sexy and cocky, yet very intelligent and classy at the same time. She knows what she wants, knows how to get it and isn't afraid to be honest about who she is.
Both inside and outside the ring, Maxine seeks out the best of everything and accepts nothing less. She is a modern day, in-charge woman, the kind that men know they shouldn't pursue, but can't resist; the kind other women prefer not be anywhere in the vicinity.
Maxine is the embodiment of the well-kept, intelligent, manipulative, motivated would-be Diva, with just the right amount of evil thrown into the mix for good measure.
Florida Championship Wrestling:
-FCW General Mananger
World Wrestling Entertainment – NXT Season 3:
-Maxine was a participant on NXT Season 3, being paired with "Pro" Alicia Fox..